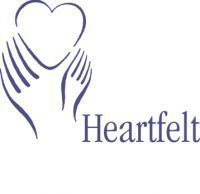 Welcome to our Website. If you are looking for a licensed, professional therapist, you have come to the right place. I am trained in a variety of bodywork treatments, and spa services. I have also been trained and certified in oncology massage.
Therapeutic massage can enhance your general health and help facilitate the body's own healing powers. Massage releases chronic tension in muscles, inproves circulation, increases joint flexibility, and reduces both physical and mental fatigue.
Massage therapy can help relieve the stress and tension of daily life. By relaxing the nervous system, massage can provide relief from conditions such as anxiety, depression, insomnia and headaches.
Therapuetic massage can be an important adjunct to your sports or fitness program, and can help speed recovery from strenuous exercise, pain, or injury.
Massge therapy can also provide physical, mental and emotional relief from the pain and discomfort of chronic disease.
Please use the menu to learn more about our rates and services.
You can use the "Contact me" page or call 860-546-9147 if you have any questions, or to schedule an appointment.
*****PLEASE NOTE OUR NEW ADDRESS at 300 Washington Street,Norwich , CT*******
Thanks for visiting, and have a great day.